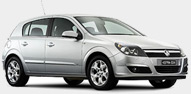 As summer is at its best, just like you, your vehicle needs some care too. Before you plan for long road trips, ensure to check your vehicle's condition. It is essential to check the vehicle before you start the trip. It will save you from costly repairs and unexpected accidents. Due to the temperature, your vehicle may get heated suddenly, and if you're planning a long drive along with it, your car components can get damaged. It results in leaky radiators, dirty filters, cracked hoses, and much worse, and a sudden breakdown. To prevent this, you must have your vehicle professionally inspected by a mechanic.
Firstly, you must check your tyres. With the rise in temperature, tyres may get underinflated, leading to bursts and punctures. To avoid this, you must get your tyres checked thoroughly by a mechanic. Stocking spare tyres will also be helpful for your long trip.
Check your engine's oil, it tends to get often contaminated, having an oil change will help remove the dirty fluid and also reduce the risk of overheating.
Batteries also play an important role in your vehicle. You must check your battery, and insure that all its connections are secure. Get a battery inspection service in the car shop to avoid any battery leaks or short circuits, and change your batteries if you need.
One of the most important systems in your vehicle is the air conditioning system, and it is prone to malfunction during summer due to low refrigerant levels. This happens, whenever there is a leak in the system, and the issue must be handled by a professional mechanic. As the AC system is a complex unit, only an experienced mechanic can detect the underlying issue and fix it.
Check the brake and clutches, like any other components, these components help in steering and control for the vehicle. If you feel any difficulty while driving or steering, you must check them immediately and fix it before you start.
Also, you must always park your vehicle in a shady zone. UV rays tend to discolor your vehicle's paint, and over time it starts to fade. So, you can get a paint protection film from a reputed car smash repair shop and protect your vehicle from fading.
If you are looking for a vehicle inspection or a smash repairer to restore your vehicle's condition, find your way to Pierce Body Works. For more details, call (03) 9482 4007 today.